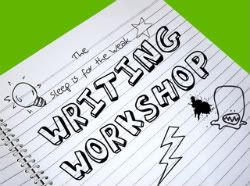 This week's workshop was a do-it –yourself affair with a selection of words given which were to be turned into a prompt.
I used the word Escape and my prompt for this week "How do you escape? What takes you away from it all and lets you be you? "
I could choose the obvious answer for this, i love reading and my biggest pleasure in life is a hot bath and a good book and this has been the biggest escape for me for years. I go in and lock the door and can spend hours sometimes in my child free land.
The past maybe 18 months or so, i have developed another way to escape it all and that is computer games. Im not talking your big wow type games but your simple causal games. My favourites are anything in the
Build-A-Lot
or
Farm Frenzy
series but i have many others i enjoy , just now i am replaying
Cake Mania 4
(i would of wrote this post an hour ago if i could stop playing that long) .
These games provide the perfect distractions from life and in these games i can achieve what i only dream about in real life (and no im not talking about building a farm or become a rental tycoon) but im talking about perfection. Im good at these games, i am methodical and don't give up. A game to me is not completed till every level is done and i have achieved the highest award or score, if the game offers awards then i must have them all. I play a game obsessively and in most case complete in a few days. I start, i win, it's over ...Life is simple in these games and follow rules. I am in control and no one can beat me.
In real life i have 3 young children, nothing is predictable and perfection is just laughable. Im never completely in control, the children sometimes run riot.
In these games i am god. What i want to happen, happens and if something goes wrong i can do it over.
It's the perfect Escape from life...